>

Reiki Level 1 First Degree and Seichim level 1 Course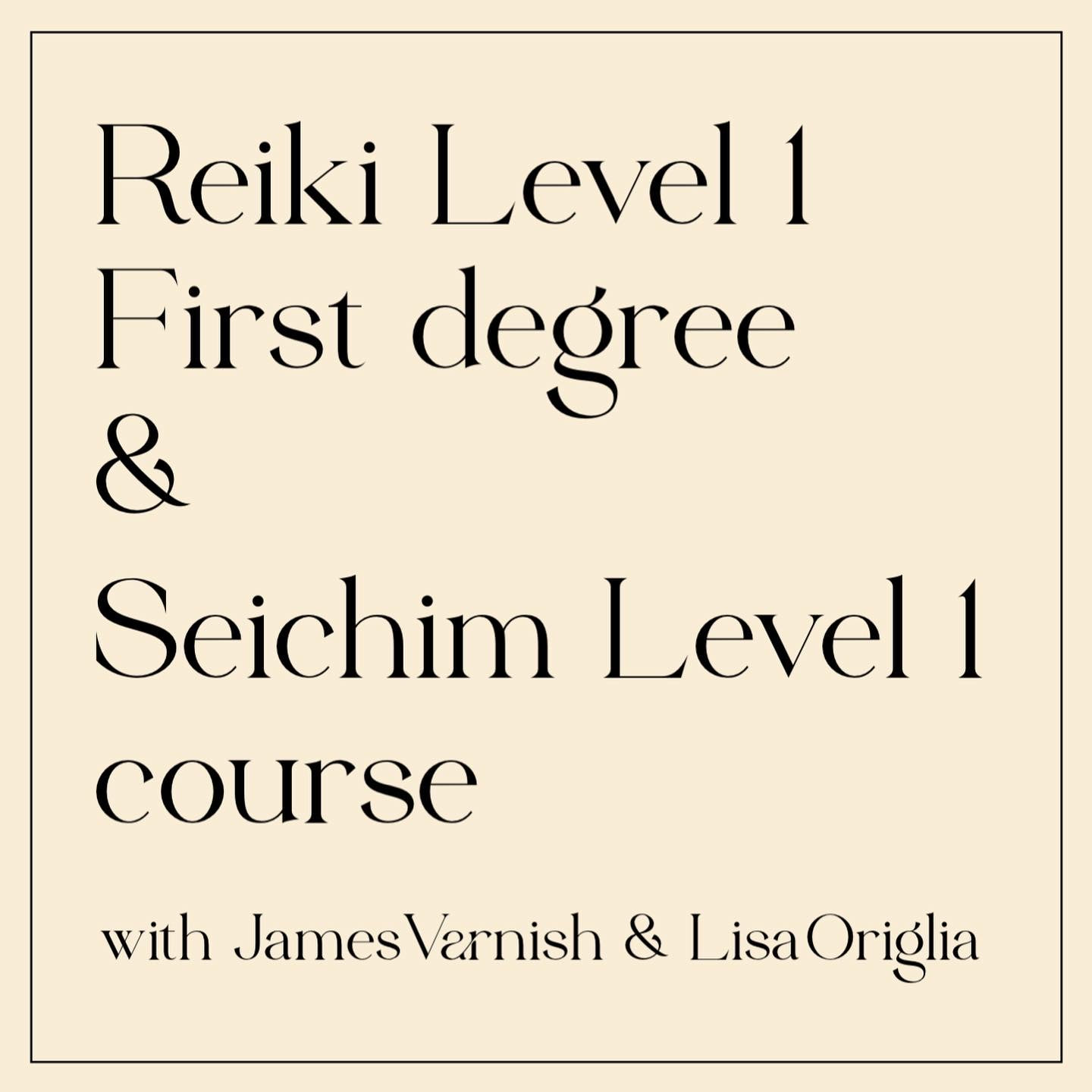 Reiki Level 1 First Degree and Seichim level 1 Course
SKU:
In this 1 day course, you will learn about energy healing using the
Reiki
Usui system of natural healing and
Seichim
, an ancient Egyptian based hands-on system.
What is energy healing and who can it benefit?
Energy healing is a gentle form of hands on healing that channels universal life force through a practitioner into the receiver. People of any age and state of health can benefit from this. The 'healing' helps correct physical, emotional, mental and spiritual imbalances that can lead to disease. The power of a healing is immeasurable and incomprehensible. Healings induce a balanced wellness, a greater sense of well-being and a positive experience of life.
​Can I become an energy healer?
Yes. The practice of
Reiki
and
Seichim
is open to all who wish to learn the art of healing.
What's the difference between Reiki and Seichim?
Reiki
is a Japanese word meaning 'Universal life energy'. It is based on the teachings of Mikao Usui from Japan.
Seichim
comes from an Egyptian word meaning 'The power of powers' or 'Might'. It is said to be the parent energy of ALL hands on healing systems.
We teach both systems together as when combined, they create a higher transformational power.
What will I learn in this course?
The history and theories of Reiki and Seichim.
The 7 main Chakra energy centres including the colour and body functions for each.
How colour can be used in healing.
Symbols for Reiki 1 and symbols for Seichim 1.
Guided meditations, including meeting your spirit guides.
Gain a deeper understanding of yourself and your own intuition.
Feel the 7 layers of 'The energy fields' and learn how to see Auras.
How to use a Pendulum.
Practical healing exercises on yourself and others.
Attunement to Reiki 1 and Seichim 1.
What are the course details?
Date: PLEASE REGISTER YOUR INTEREST FOR THE NEXT COURSE DATES USING THE CONTACT FORM BELOW. (Sunday 1st October 2023 - sold out).
Time: 10am until 4:30pm
Venue: Prana House, Level 1, 885 High St, Thornbury, 3071
Parking: Free all day parking is available on High Street or in side streets
Transport: Thornbury railway station or Tram stop 86 on High street